Opportunities at Stirling
Careers
We recently expanded our office premises and would like to grow our platform and welcome onto the team a lawyer with a practice focus on commercial lending matters or tax and estate planning matters. If you are interested in joining a nimble legal team, a work environment with minimal firm meetings and politics, and enjoy a lively debate as to who was the best Bond actor, we would be interested in talking with you.
If this opportunity is of interest to you, please send a resume to Roshni Reddy at rreddy@stirlingllp.com.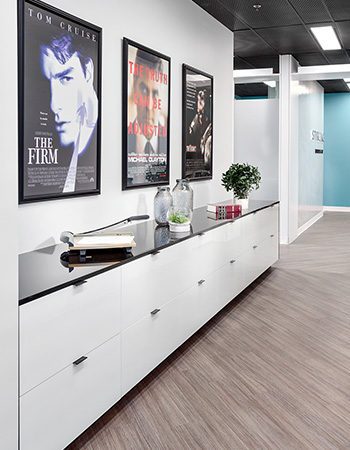 "I had a great summer working at Stirling LLP. The team made learning such an enjoyable experience. They not only taught me about the law itself, but about the legal profession as a whole. Warren, Roshni and David were always there when I had a question and took the time to explain novel legal concepts. I am so thankful that I had the opportunity to work with such an authentic and selfless team. If you want to start your law career off on the right foot, this is the place for you!"

Helen Cassie, Law Student
"My summer student experience at Stirling LLP was excellent. I appreciate the opportunities I was provided to work on diverse assignments, but more importantly that I was treated like a lawyer. From day one I was given meaningful and challenging work and responsibility. I complete residential conveyances from start to finish, closed commercial financings, performed legal research, incorporated companies, and was involved in client meetings. The lawyers were supportive and provided guidance when needed. By the end of summer, I not only gained an exceptional grasp of the basics of business law, but also invaluable practice tips. The lawyers at Stirling genuinely want to set their students up for success. They are supportive, understanding, and patient. If you are a law student seeking exposure to business law and want great mentorship, I strongly recommend Stirling to you."

Shiona Nickel, Law Student
"Working at Stirling was a fantastic introduction to a career in law during my 1L summer. I appreciated how the small firm environment allowed me to develop relationships with colleagues quickly and provided me with exposure to the full life-span of diverse files such as franchise transactions, refinancing agreements, and property transfers. Stirling also provided excellent mentorship opportunities. David and Warren were patient teachers who dedicated generous amounts of time to advance my understanding of both business law and the business of law. I would strongly recommend Stirling LLP to any law student or new lawyer looking to gain experience in business law."

Gillian Thiel, Law Student
HOW CAN WE HELP YOU TODAY?