Opportunities at Stirling
Careers
Real Estate Paralegal
August 25, 2022
We are currently seeking a mid-level to senior real estate paralegal with a high aptitude for commercial real estate transactions to join our small but busy team.
Essential Functions:
oversee all real estate paralegal matters, including filing of subdivision plans, strata plans and related land title documents; prepare title reports; undertake due diligence searches and draft due diligence reports; close commercial transactions; prepare trust declarations; prepare and register various land title office documents; and coordinate land title office registrations outside of British Columbia;
manage and improve, over time, an efficient residential conveyance document precedent system for the firm;
assist with drafting disclosure statements (under REDMA) and information packages and managing deposits paid on pre-sales for developer clients;
oversee 10-15 residential conveyances and re-financings per month, from start to finish, including document preparation, billing and final reporting;
attend to online registrations at the Personal Property Registry and the filing of Fixtures Notices at the Land Title Office;
as your capacity permits, assist with corporate paralegal and estate paralegal matters (this would be secondary to your role as the firm's primary real estate paralegal);
communicate directly with clients and service providers regarding the above matters; and
assist us to help us meet the legal and business needs of our clients in a timely and professional manner.
Other duties as required.
Qualifications:
Minimum of 5 years of experience as a real estate paralegal/conveyancer;
Knowledge of Land Title & Survey Authority online and web-filing platforms, BC Online and the BC Registry Services procedures and online systems;
Post-Secondary education in legal administration or equivalent;
Strong computer skills including proficiency with MS Office and Adobe;
Excellent organizational and communication skills; self-motivated with the ability to multi-task and independently manage files;
Impeccable proofreading, grammar skills and attention to detail;
Service-oriented, adaptable, reliable and dependable with a professional work ethic and great attitude;
Maintains confidentiality and discretion;
Exceptional ability to work independently with minimal supervision or within a team environment;
Knowledge of Lawyer Done Deal database system and PCLaw account system an asset.
Strong preference for a candidate with a good sense of humour and who has equal measures of confidence and humility who is not limited by their job title.
We operate on the cloud and are open to discussing a flexible work arrangement.
If this opportunity is of interest to you, please send a resume to Roshni Reddy at rreddy@stirlingllp.com.
Stirling LLP is committed to the health, safety, and well-being of our team.  Effective January 1, 2022, any individual being considered for full-time employment with Stirling LLP will be required to provide proof of full vaccination against COVID-19.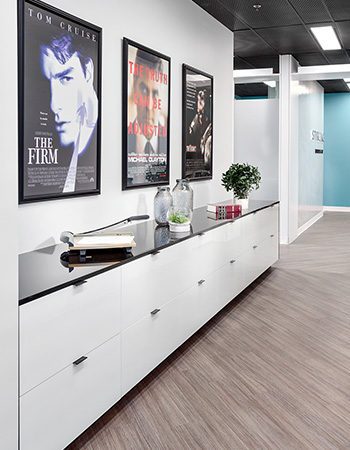 "I had a great summer working at Stirling LLP. The team made learning such an enjoyable experience. They not only taught me about the law itself, but about the legal profession as a whole. Warren, Roshni and David were always there when I had a question and took the time to explain novel legal concepts. I am so thankful that I had the opportunity to work with such an authentic and selfless team. If you want to start your law career off on the right foot, this is the place for you!"

Helen Cassie, Law Student
"My summer student experience at Stirling LLP was excellent. I appreciate the opportunities I was provided to work on diverse assignments, but more importantly that I was treated like a lawyer. From day one I was given meaningful and challenging work and responsibility. I complete residential conveyances from start to finish, closed commercial financings, performed legal research, incorporated companies, and was involved in client meetings. The lawyers were supportive and provided guidance when needed. By the end of summer, I not only gained an exceptional grasp of the basics of business law, but also invaluable practice tips. The lawyers at Stirling genuinely want to set their students up for success. They are supportive, understanding, and patient. If you are a law student seeking exposure to business law and want great mentorship, I strongly recommend Stirling to you."

Shiona Nickel, Law Student
"Working at Stirling was a fantastic introduction to a career in law during my 1L summer. I appreciated how the small firm environment allowed me to develop relationships with colleagues quickly and provided me with exposure to the full life-span of diverse files such as franchise transactions, refinancing agreements, and property transfers. Stirling also provided excellent mentorship opportunities. David and Warren were patient teachers who dedicated generous amounts of time to advance my understanding of both business law and the business of law. I would strongly recommend Stirling LLP to any law student or new lawyer looking to gain experience in business law."

Gillian Thiel, Law Student
HOW CAN WE HELP YOU TODAY?